Day 4: Monday -jikAI- (4日目:月曜日 -自戒-, 4-Nichi-me: Getsuyōbi -jikAI-, lit. Day 4: Monday -Self-Discipline-) is a chapter featured in AI: THE SOMNIUM FILES.
It is the eleventh chapter featured in the Ota Route. It covers the interrogation of Ota Matsushita and subsequent investigation of Mayumi Matsushita.
Case File Synopsis
[
]
Date saw the floral pattern kitchen knife in Ota's Somnium. That knife had a message on the handle saying, "Mom, I love you always." Date interrogated Ota further...
Date believed that the Odoroki-man chocolate proved that Mayumi was present at the scene of the crime. There was also the issue of the floral print kitchen knife. Ota insisted that his mom couldn't possibly be the culprit. Regardless, Date confronted Mayumi, who confessed to the crime.
Story Summary
[
]
ABIS HQ, Interrogation Room, Monday
[
]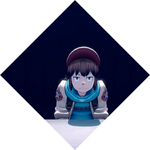 Date interrogated Ota about the incident at the cold storage warehouse. Date asked Ota if Mayumi was at the warehouse, due to her fingerprints on the Odoroki-man Chocolate and the floral knife the culprit used. Ota insisted that his mother could not be the killer, but he did discuss the possibility that she might have hired someone to kill Iris Sagan. Date assured Ota that it was unlikely Mayumi could be the killer, since she was shopping while the van drove off. However, he still needed to talk to her to learn the truth of the incident.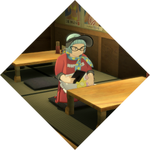 Date saw Mayumi as soon as he entered the diner. She told him that she remembered everything about the warehouse, and confessed to the crime.
Trivia
[
]
Etymology
[
]
[

]
References
[
]
TBA