Day 2: Saturday -keitAI- (2日目: 土曜日 -携帯-, 2-Nichi-me: Doyōbi -keitAI-, lit. Day 2: Saturday -Cellphone-) is a chapter featured in AI: THE SOMNIUM FILES.
It is the fifth chapter of the Purple Route. It covers Kaname Date's investigation into a new lead regarding Shoko Nadami's murder.
Case File Synopsis
[
]
In Mizuki's Somnium, Date discovered Iris's corpse. Worried, Date called Iris and told her not to leave her house. Date then investigated the ringtone Mizuki heard...
Visiting Bloom Park again, Date used Aiba's X-ray to discover a smartphone. The owner was unknown, but there was one call in its history. Date called the number, but they hung up. Still bothered by what he saw in Somnium, Date headed to the Sagan residence. When the door opened, a smiling Iris greeted him. As he drove away, Iris's words lingered in Date's head. "Sometime real soon... I'm going to die."
Story Summary
[
]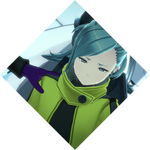 Mizuki had not regained her voice from the Psync. Immediately after the Psync, Date called Iris and asked her to stay home. She agreed, on the condition that Date went on a date with her. Date then attempted to question Mizuki about the murder, but she could not say anything. Date discussed the body he saw in Mizuki's Somnium with Boss and Pewter, but they denied the possibility that it was a prophecy. They were unsure if the ringtone was real, and could not trace where the sound came from.
Driving, Saturday
[
]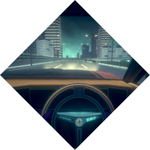 During the drive to Bloom Park, a news report about Shoko's murder played on the radio. Following it was a report about a traffic accident at 6:10 PM that day that had sent one person to the hospital in critical condition.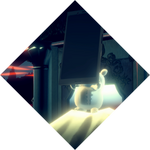 Date used Aiba's x-ray function to find a cellphone hidden inside one of the horses. Aiba was able to fit through the horse's mouth and retrieve it. The phone was a rental phone with no outgoing call history or contacts. One number was listed in the incoming call history, belonging to another rental phone. Date asked Aiba to call the number, but the phone's owner hung up when Date told them he was with the police. He called a second time, but his number had been blocked. Aiba traced the location of the phone to Shinjuku, but could not call the phone again. Curious about the "prophecy" from Mizuki's Somnium, Date headed to Iris's house.
Date arrived to find Iris alive and well. She told him that her mother had received a NILE message from someone and left recently. Before Date left, Iris also asked him to watch her stream at 1:00 AM.
Driving, Saturday
[
]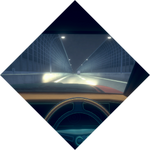 Date drove away, still worried about what seeing Iris's body in Somnium meant.
Trivia
[
]
Etymology
[
]
The name keitAI (携帯) translates to "Cellphone," which is in reference to the cellphone that Kaname Date and Aiba discover inside a horse in the merry-go-round at Bloom Park.
AI: THE SOMNIUM FILES spoilers from beyond this chapter!
The chapter's name may also be an allusion to Kaname Date's phone call with Iris Sagan following Mizuki's Somnium, as it is revealed later that this phone call ultimately saves Iris's life from Saito Sejima's attempt to Psync with and kill her.
[

]