Day 4: Monday -kikAI- (4日目:月曜日 -奇怪-, 4-Nichi-me: Getsuyōbi -kikAI-, lit. Day 4: Monday -Mysterious-) is a chapter featured in AI: THE SOMNIUM FILES.
It is the eleventh chapter of the Annihilation Route. It covers the discovery of a fourth victim of the New Cyclops Serial Killings.
Case File Synopsis
[
]
In #89's Somnium, Date saw Hitomi getting shot by Rohan, and then...Boss? Why was Boss there? Date confronted Pewter to ask him about Boss's whereabouts...
Pewter told Date that the corpse of So Sejima was found, with his left eye torn out. It must have been the same killer that they were hunting. Date went to Boss's office to make her explain herself, but she was nowhere to be found. Instead, what Date and Aiba found in Boss's office was a video of her murdering So Sejima.
Story Summary
[
]
ABIS HQ, Monday
[
]
Psync Control Room, Monday
[
]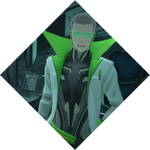 As soon as the Psync with #89 was finished, Pewter informed Date that So Sejima was murdered. His maid had found his body cut into pieces and stuffed inside a vase, and his left eye was removed.
Boss's Office, Monday
[
]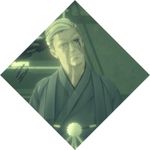 Date decided to talk to Boss first and went to look for her in her office. Boss was nowhere to be found, but Date realized it was an opportunity to discover why she appeared in #89's dream. He asked Aiba to hack her computer, where he discovered a video that had been uploaded a few hours prior. The video showed someone shooting So in the head, his left eye already removed. The killer approached the camera to turn it off, revealing themselves to be Boss.
Trivia
[
]
Etymology
[
]
The name kikAI (奇怪) translates to "Mysterious," which is in reference to the mysteries surrounding Boss following her revealed affiliation with Rohan Kumakura, and later her murder of So Sejima.
[

]