Day 3: Sunday -rihAI- (3日目: 日曜日 -離背-, 3-Nichi-me: Nichiyōbi -rihAI-; lit. Day 3: Sunday -Estrangement-) is a chapter featured in AI: THE SOMNIUM FILES.
It is the eighth chapter featured in the Red Route of the game. It covers Kaname Date's continued investigation into Iris Sagan's involvement in Renju Okiura's murder.
Case File Synopsis
[
]
Iris's Somnium was incomprehensible. A suspicious figure kissed So... Dreams are constructed from the memories of the dreamer, but Iris said that she doesn't know So Sejima. What could this mean?
Before the Psync, during the interrogation, Iris was talking with Ota through NILE. The message read, "I won't tell anyone about that thing!" What is "that thing"? Ota said that he would reveal that information if Iris was released. With no direct evidence to keep Iris detained, Date accepted Ota's offer and took Iris to Matsushita Diner. But that was a trap... Date was hit in the back of the head and lost consciousness.
Story Summary
[
]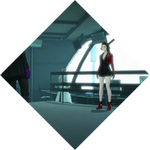 ABIS HQ, Sunday
[
]
Date discussed the events of Iris's Somnium with Boss, Pewter, and Aiba. They were unable to determine the meaning of So Sejima's appearance in her Somnium.
Psync Room, Sunday
[
]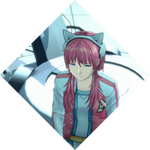 Date asked Iris further questions about her Somnium, but she denied knowing So, and would not elaborate on Ota's NILE message to her. Date called Ota to ask him about it, but he bargained with Date to release Iris in exchange for the information. Date reluctantly agreed to take Iris to Matsushita Diner.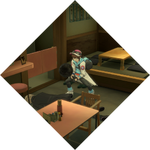 Date brought Iris back to the diner to meet Ota. He confirmed that Ota had bought a new cell phone, and asked him about the meaning of "that thing" in his NILE message. Instead of answering the question, Ota distracted Date and knocked him out with a wok while his back was turned. Aiba, who was still functional, recorded everything she saw.
Trivia
[
]
Etymology
[
]
The name rihAI (

離背

) translates to "Estrangement," which is in reference to Ota Matsushita and Iris Sagan's hostility against Kaname Date indicating that both individuals are no longer on friendly terms with the Special Agent. The first kanji

離 alludes to "Separation", which in turn could be a reference to Ota separating Iris from Date by attacking him and taking her away.
[

]