Jurassic World: Dominion Dominates Fandom Wikis - The Loop
Play Sound
Day 2: Saturday -saikAI- (2日目: 土曜日 -再會-, 2-Nichi-me: Doyōbi -saikAI-; lit. Day 2: Saturday -Reunion-) is a chapter featured in AI: THE SOMNIUM FILES.
It is the third chapter of the game. It covers Kaname Date's investigation of Shoko Nadami's murder, including his meeting of Ota Matsushita, Iris Sagan, and Hitomi Sagan.
Case File Synopsis
The day after Shoko's corpse was discovered, Date visited ABIS HQ to exchange information with Boss. Aiba claimed to know who reported the body...
His name is Ota Matsushita. Date arrived at the lobby of the entertainment agency Lemniscate to look for him. He met the idol Iris Sagan and agreed to allow her to accompany him on the investigation. Going back to Bloom Park with her, Date found more clues. Date took Iris home and met her mother, Hitomi Sagan. All Date could do was stare. She looked exactly like the woman from his dream. Still muddled from the experience, Date returned to ABIS HQ to check in on Mizuki Okiura, the girl from the merry-go-round.
Story Summary
ABIS HQ, Boss's Office, Saturday 9:21 AM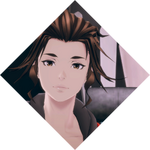 Date went over the status of the investigation with Boss: Mizuki was traumatized and unable to speak, Renju could not be contacted the night of the murder, and the person who reported the crime was still unidentified. Date also asked Boss about the case six years ago, but she refused to elaborate. Eventually, Aiba came out of Date's eye socket to report her discovery that Ota Matsushita had reported the crime. Date and Aiba left for Matsushita Diner to question Ota.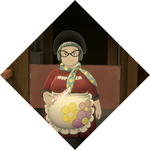 Date found Mayumi Matsushita upon arriving at the diner. She informed Date that Ota was likely hanging out at a production office because of his obsession with a particular idol, but she was unable to recall the name of either. Using Aiba's x-ray vision, Date examined a figure Ota ordered to identify the idol as A-set and the production company as Lemniscate—a name Date recognized as Renju Okiura's company. After confirming the company name with Mayumi, Date and Aiba left for the offices.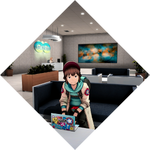 In the Lemniscate lobby, Date found Ota Matsushita waiting for Iris to finish recording a podcast. After he refused to answer any questions, Aiba hacked Ota's laptop to discover he was sockpuppeting for Iris on To-Witter, using sub accounts to insult her, while defending her with his own account. Ota agreed to talk after Date threatened to tell others about the sockpuppeting. Ota explained that he went to Bloom Park to meet Mizuki after she got a NILE message from someone asking her to come to the merry-go-round. There, the two discovered Shoko's body, causing Ota to panic, drop his phone, and run away, leaving Mizuki behind. Ota also explained that he met Mizuki a year prior as a fellow fan of A-set, and that she occasionally proofread his light novels.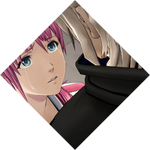 After some time, A-set returned from her recording session. She introduced herself to Date and explained that she learned Ota saw the body when she asked about the murder. When asked about Shoko, neither her nor Ota were aware that she was Mizuki's mother or Renju's ex-wife. Date and Aiba determined they had no new information to gain and set to leave, but A-set insisted on coming to the crime scene. With Ota's help, she took a video of her hugging Date and begging him not to leave, then used the video to blackmail him into taking her along.
Driving, Saturday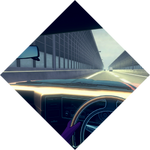 On the drive to Bloom Park, Date asked A-set additional questions about herself. He learned that her fame came from streaming online, and she got her job at Lemniscate thanks to Renju's friendship with her mother. She also asked Date about the department he worked for, using the video she took as leverage. Date argued that the video could ruin her idol career, but she insisted it was okay—she knew she was going to die soon. After brushing the comment off as a joke, she threatened to post the video again, forcing Date to explain ABIS and Psyncing. Date also learned that her real name was Iris Sagan. Upon hearing her name, a memory came to Date of playing "ratty cake" with a younger Iris.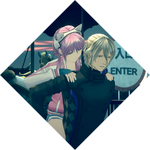 Date reexamined the crime scene, and noticed the lack of blood on the horse Shoko was tied to. Aiba checked her previous footage of the scene to confirm that no blood had ever been there, leading Date to conclude that the body had been moved after death. Meanwhile, Iris eagerly attempted to investigate. She theorized that the crime had been a ritual murder, connecting "horse" to "Horus," and the missing left eye to the Eye of Providence. Her explanation revealed that Ota told her the ice pick was stabbed into Shoko's eye. Date also explained to Iris that the Kabasaki District was restricted due to an explosion eight years prior at an old chemical plant.
As Date and Iris began to leave, Iris suddenly collapsed. Date offered to give her a piggyback ride out of the park—and while doing so, learned from Aiba that she weighed 105 pounds.
Driving, Saturday
On his way to drop Iris off at home, Date asked Iris how she was feeling. Iris jokingly threatened to throw up in the car, and opened the window, remarking that she felt warm. After Date and Iris bickered about her sticking her hand out of the window, Iris told Date she felt as if she had met him before.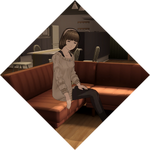 Date initially declined Iris's offer to come inside, until he saw Hitomi. He recognized her as the woman who had been shot in his dream, and recognized the interior of the house as well. Inside, Date asked Iris and Hitomi questions. He learned that Hitomi was a teacher, both Iris and Hitomi had grown up in the same house, and that Hitomi had known Renju for 20 years since they first met in high school. Date also learned that Hitomi was 37, meaning she would have been very young when she had Iris—Hitomi explained that she had never been married. She also explained that she was acquainted with Shoko, but did not know her well. While drinking their tea, Date noticed that Hitomi seemed unable to use her right arm, to which Hitomi explained it had locked up on her. After saying his goodbyes, Date left for ABIS.
Driving, Saturday
Aiba went over the facts of the case with Date. When going over the timeline of events, Date asked Aiba if it was possible to determine who sent Mizuki the NILE message calling her to Bloom Park. Aiba agreed to hack into the phone to find out the sender, but explained that it would take time due to NILE's security protocols.
ABIS HQ, Saturday 
Boss's Office, Saturday 4:26 PM
Date arrived at ABIS to find Mizuki, still unable to speak. Boss explained how she had gotten Mizuki from the hospital, and asked Date to Psync with her.
In the Psync Room, Boss told Date that he might be able to learn what Mizuki saw at the crime scene by Psyncing with her, as well as potentially heal her aphonia. She also mentioned that Renju never visited Mizuki at the hospital.
Psync Room, Saturday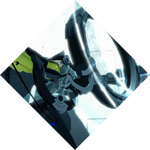 Just before Psyncing, Date explained the process to Mizuki to help calm her down, and promised to go out with her for food after the case was over.
Trivia
Etymology
AI: THE SOMNIUM FILES spoilers from beyond this chapter!
References to Media and Pop Culture
AI: THE SOMNIUM FILES spoilers from beyond this chapter!
Date mentions that he cannot believe he could remember that rhyme. It is possible that Date used to play the Name Game with Iris herself 6 years ago, during the time he was dating Hitomi and before he got amnesia.
During the investigation segment in the Psync Control Room, if you examine the "CRT Monitor," Aiba will tell Date that "the girl from that horror movie" is coming out of a well in the monitor. This is a reference to The Ring, a Japanese horror movie franchise in which a cursed videotape shows a video of a girl crawling out a well, until the girl emerges from the screen to kill the victims.[11]
References